Streamline Your Operations

From tools that rapidly handle small parts and products to palletizing robotic arms that make assembly and disassembly easy at the dock door, industrial robots are an excellent step into warehouse automation. We can design, program, and maintain a robotic system to help you streamline operations. Our experts will consult on your robotics needs and put together a solution complete with software, controls, and vision systems, ensuring these robots integrate with your existing equipment and technology.
Maximize Your Labor Force
As labor becomes harder to find and more expensive to hire, robotic solutions can offer a way to enhance your overall productivity. By utilizing robotics to handle some of the mundane, repetitive tasks normally assigned to your employees, you can reduce ergonomic strain and free up your labor to accomplish more value-driven jobs. Implementing industrial robotics into your operations can provide:
+ Unparalleled Accuracy: Robotic palletizers are software-directed for proper load placement
+ Exceptional Flexibility: Robotic systems can be repurposed; end effectors can be switched out to handle different load types
+ Lower Labor Costs: Automated pallet building reduces worker strain and frees operators for other tasks
+ Quite Operation: Servo-based, robotic palletizers generate low noise levels
+ Reduced Product Damage: Gentle handing prevents package and product damage
+ Increased Speed: The systems will improve productivity rates
Industrial Robotics Applications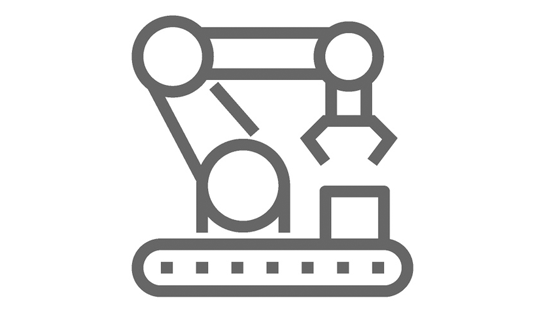 Load Building
Assembling a pallet load of products at the end of a production line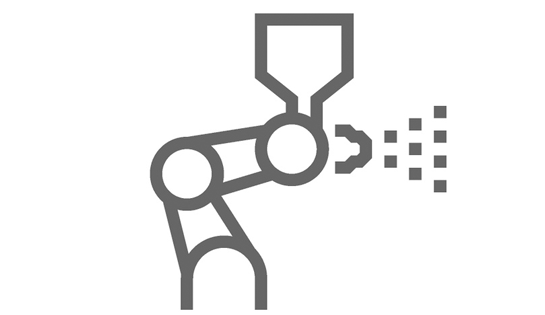 Manufacturing
Performing processing and assembly functions to work-in process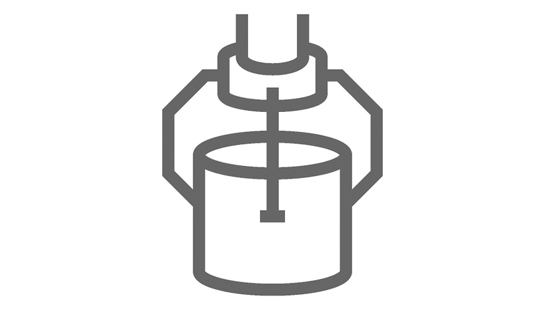 Transportation
Loading pallets prior to shipping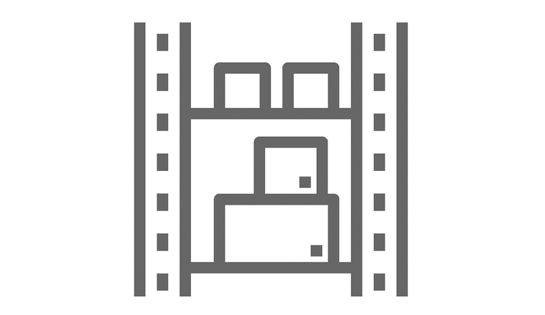 Warehousing
Removing recieved products from pallets and routing them to storage locations
Popular Robotic Solutions
Automate repetitive tasks and take the ergonomic strain off workers with a wide selection of industrial robots. From robotic pallet assembly and disassembly to picking activities, we can help evaluate different options to optimize and then automate a variety of daily material handling tasks.
Robotic Palletizing & Depalletizing

Palletizing systems recieve objects from a conveyor line and place them on a pallet while the opposite is done for depalletizing. In both cases, robots can also handle pallets, slip sheets, and tier sheets to keep products moving at a constant level.

Robotic Case Packing

Packing systems can automate end-of-line processes to optimize packing of single or multiple cases per cycle. End of arm tooling (EOAT) can be quickly changed to allow the same robot to handle products with different shapes and sizes.

Robotic Picking Systems

High-speed pick and place robotic systems move products from one location to another with the utmost accuracy. These robots easily automate tasks that require repetitive motion over an extended period of time.
Interested In Learning More? Let's Talk!
Please complete the form below and a representative will contact you shortly to discuss your request.
Steps For A Successful Implementation

Prior to selecting any industrial robotics, your warehouse and processes should first be analyzed and optimized. We can help lay the groundwork for a successful implementation by utilizing Raymond Lean Management (RLM) to assess different aspects of your operation. Whether it's through faster fulfillment, minimized downtime, or improved quality, our certified professionals will ensure you get the most out of your resources.